Commercial & Residential Access Control System Installation
for Tallahassee, FL and surrounding areas
Access Control Systems by AFS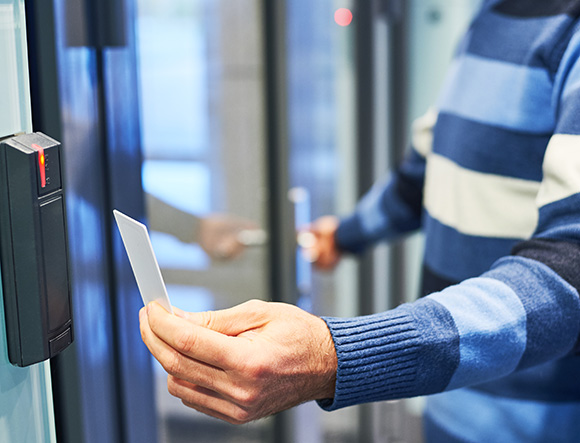 We offer a comprehensive slate of security solutions to provide 360 degrees of protection, and access control is a very important part of this equation. You have to know exactly who is on your premises at all times, and the access control devices that we sell and install offer multilayered functionality.
Proximity card readers are very popular for a number of different reasons. These are the systems that are triggered by the presentation of a specially encoded card that is identified by a high-tech reading device. Though there are numerous different manufacturers, we recommend systems that have been developed by Paxton Access.
The cards are inexpensive to produce, and this is part of the appeal. They are issued to employees to gain entry into the workplace, and there can be different levels of access granted. For example, a supervisor may be issued a card with a higher clearance to enter storage areas and/or a server room.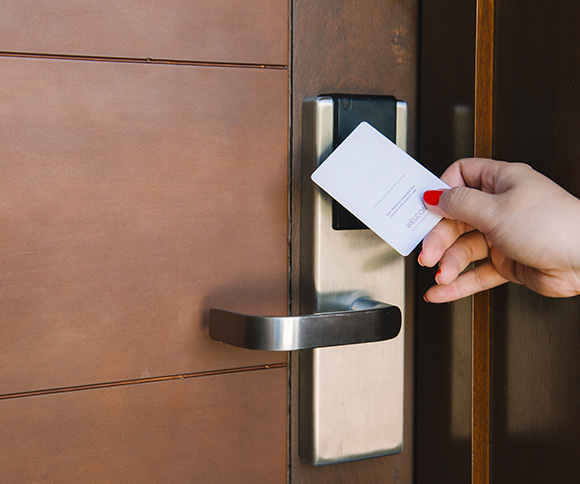 You can also program cards to allow temporary access for contractors, and they can be color coded to indicate varying levels of access. Plus, in addition to entry and exit features, you can run reports to monitor the comings and goings of employees and others that have been granted access.
Ironclad business security comes in layers, so you should take steps to secure the perimeter as well. To this end, we can be engaged to install a gate control system that will act as a sentry guarding sensitive facility points of entry. Each property is unique, so we custom craft all of our access control solutions to ideally suit the needs of each respective commercial client.
Residential Access Control Systems
Modern access control solutions are available on the residential level as well. Card readers can be a great choice for many homeowners, and if you have a large gated lot, we can install the ideal gate control system. Our technicians in the field are highly skilled professionals that install the systems perfectly, and they make sure that you understand all the operational details.
Get Started Free of Charge!
If you are ready to take the first step toward total business or home security, we make it easy. Simply fill out the contact form or call us to request a free initial security audit.
850-224-7977